Campers explore genetics with Chubby the guinea pig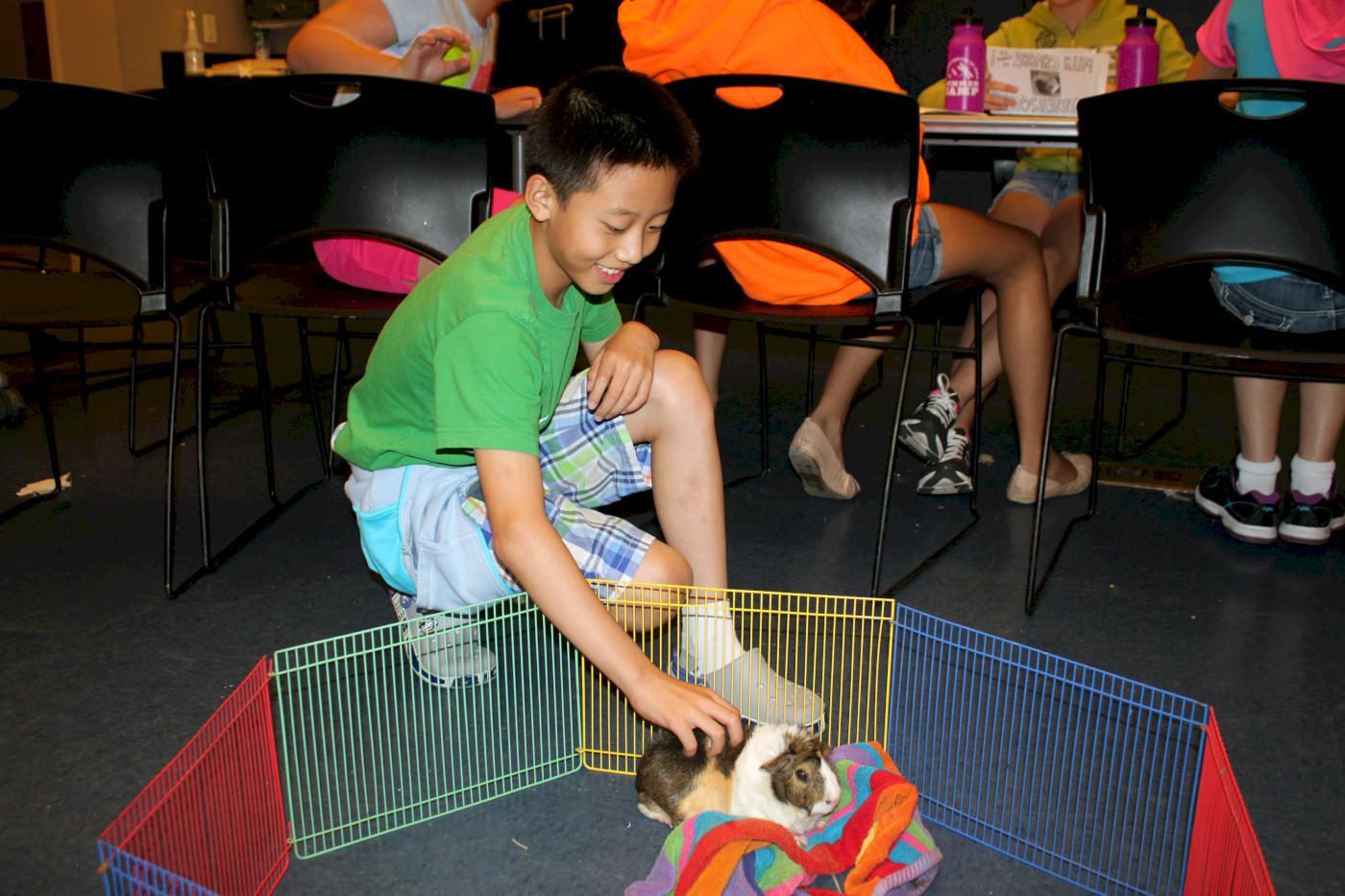 STEM learning can come from a variety of places. In this summer's Vet Tech camps for third and fourth graders, it came from Chubby, a brown-and-white guinea pig who doubles as a cute, cuddly example of genetics in action.
"What do you think her parents might have looked like?" asked SCI Programs Coordinator Bridgett Harvey.
Using the guinea pig as an example, campers completed Punnett Squares for Chubby's fur color, softness and more. In between exclamations of "Awwww!" and, "We love you, Chubby!" students explored phenotypes and genotypes, as well as proper pet care.
Harvey said Chubby exemplifies the hands-on experiences that are at the core of SCI Summer Camps.
"Chubby brings a real-life example of what campers are learning about with Punnett Squares in the Vet Tech camp," she said. "They can see her different colors and fur types and relate those to dominant and recessive traits."
In addition to helping teach genetics, the Vet Tech campers' beloved pet also exemplifies real-life resilience.
Abandoned in a dumpster, Chubby was surrendered to a local Animal Rescue League for rehabilitation, where she was then adopted by Bridgett.
"Chubby has an incredible story and charming personality that campers love," Harvey said. "She is also a good role model for responsibility with pet care, which is an important message to campers."