Make Spooky Science Part of Your Halloween Party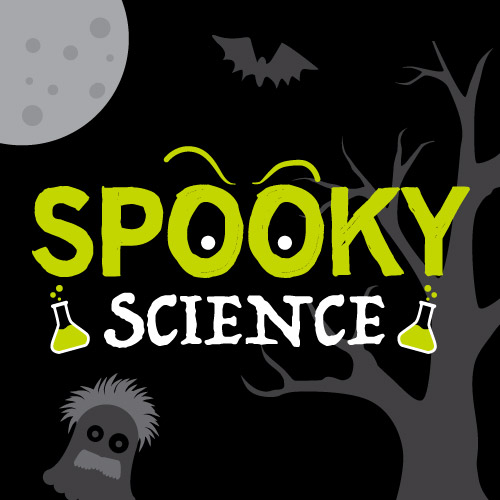 Caramel apples? Check. Steaming cider? Check. The ultimate Halloween costume? Check.
But something is missing — science! Here are some ways you can add fizzing Jack-o-Lanterns, friendly STEM competition and apple architecture to your Halloween party.
Fizzing Jack-o-Lanterns — Whether your pumpkin features a devious grin or a warm smile, take your Jack-o-Lantern to a new level with the classic baking-soda-and-vinegar reaction. After you carve your masterpiece, add a dash of baking soda, a drop of food coloring, pour in the vinegar and watch your Halloween friend fizz!
LEGO STEM Challenge — Trade apple-bobbing for a new kind of competition, Halloween LEGO style! Give each team an array of LEGOs, and challenge them to build their favorite Halloween characters — ghosts, ghouls, monsters and more.
Apple Architecture — Grab a big bowl of apple bites and toothpicks, and challenge your guests to build a sweet fall structure! Reward your architects with the ingredients for caramel apple bites, and let them create customized treats.
Candy Corn Catapults — Gather a few simple ingredients for this Halloween physics challenge. Have your party guests team up to build catapults with Popsicle sticks, rubber bands, spoons and tape. Then, see who can launch candy corn the farthest!
Balloon Ghost — Grab a black permanent marker and draw a pair of circle eyes on a white balloon. Pour baking soda and vinegar in an empty water bottle, secure the balloon on the opening and watch as a spooky ghost appears!