Unearthing the American dream at Effigy Mounds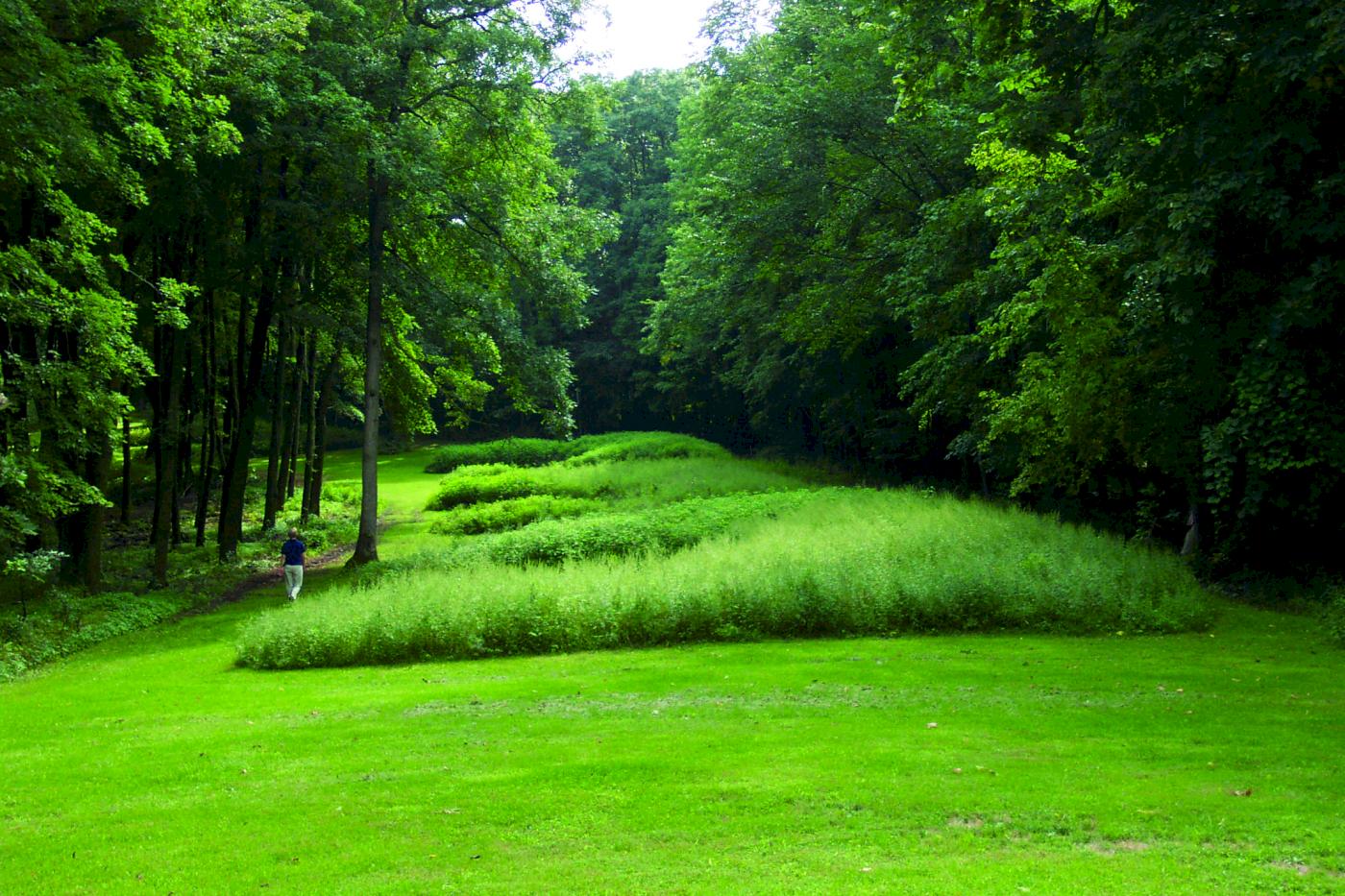 Effigy Mounds in northeast Iowa has layers of significance. There's the park's importance among Native American communities. There's its status as Iowa's only national monument. There are the physical mounds, each mystically carved into Iowa's landscape.
Located in Monona, Iowa, in Allamakee County, Effigy Mounds joins national parks and historical sites under the jurisdiction of the National Park Service, which celebrates its centennial in August.
The park's trademark mounds were formed by Native Americans in the shapes of animal spirits, including birds, deer, bison and lynx.
Northeast Iowa and Wisconsin are the only places in the Midwest have these types of highly concentrated mounds.
The mystery is part of the park's allure for Effigy Mounds Cultural Resources Manger Albert LeBeau. He understands how the mounds were made — it's the lingering "Why?" that inspires lasting relationships and collaboration with more than 20 Native American tribes.
"It's about making sure that story is being told and making sure it's told correctly," LeBeau says. "We work hard to reestablish a working relationship with tribal partners. We have open, frank conversations about the management of the park together."
For Chief Ranger Bob Palmer, the park's importance is rooted in little moments that embody what it means to be an American.
Palmer's national parks career has taken him to North Carolina, the Virgin Islands, Virginia and the north island of New Zealand. At Effigy Mounds, he oversees everything from visitor center operations and school visits to environmental protection and park upkeep.
Distilling a 29-year national parks career into a moment or two is tough for Palmer, but one Effigy Mounds moment still has him tearing up, 15-some years later.
Palmer took a group of fourth graders on a hike at Effigy Mounds, asking history trivia along the way.
He started things off with a story about Fort Crawford, which is across the Mississippi River. The commanding officer's daughter there married a soldier named Jefferson Davis. Palmer asked if anyone knew who Davis was.
"This little boy raised his hand and shyly said, 'Wasn't he the president of the confederacy during the Civil War?' 'Yes, yes, he was,' I said. 'And his father-in-law was Zachary Taylor, does anyone know who Zachary Taylor was?'"
The boy answered question after question correctly, even acing Zachary Taylor's nickname: "Old Rough and Ready."
Palmer finished the hike and stopped to chat with the boy's teachers.
"I said, 'Boy, that fella is really switched on. He knows his history,' and she looked at me, and said, 'Yeah, he's a Bosnian immigrant. He's only been here for two-and-a-half years because his family was in the civil war in Bosnia. They moved over here, and he's really embraced being an American.'"
Fifteen-some years later, that moment still encapsulates Palmer's understanding of America's National Park Service and all it encompasses.
"The value of our parks, national monuments and historical sites allows us to weave a tapestry among our citizenry that brings us all together in one form or another," Palmer said. "You go to these parks and people have experiences that transform their lives. In that case, it was an experience that transformed mine."
Experience the transformative power of the parks with National Parks Adventure in IMAX at SCI. Plus, get a local taste of America's nationally protected lands with a trip to Effigy Mounds this summer!