Making in the Metro: Ames teacher instills Maker mindset in students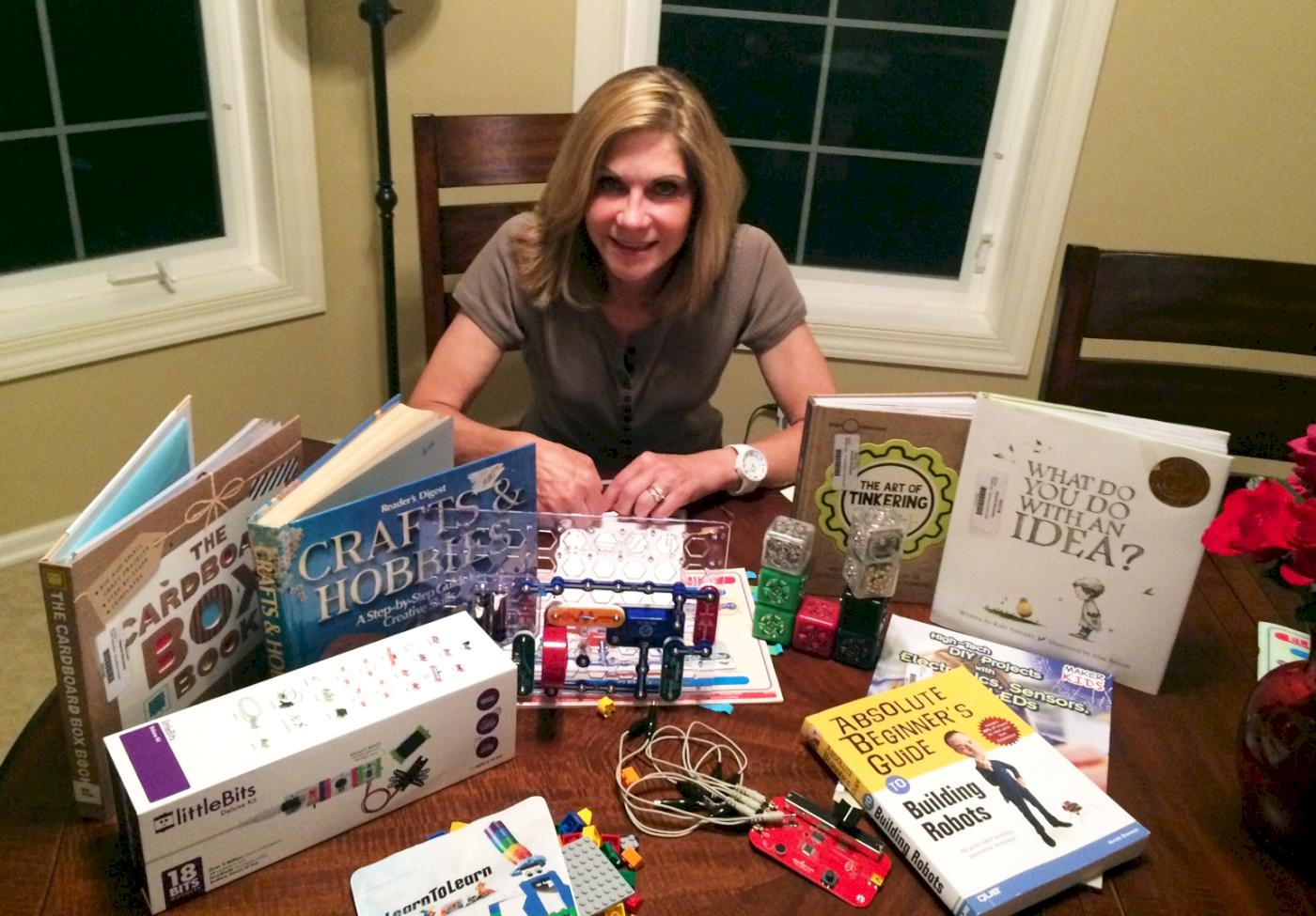 Make something that does something: That was the motto for Teresa Green's fourth grade students, one she hopes to incorporate in every element of the classroom experience.
For Green, that motto means trading the traditional concept of a classroom for a "Makers Space," where students own the learning experience through hands-on discovery and innovation.
Growing up, the Maker mindset was intertwined with Green's everyday life in rural Iowa. With 10 brothers and two sisters, Green and her family upcycled and recycled everything.
"It's all about learning to make do and thinking, 'Well, what can we do with it before we throw it away? Can we turn it into something else?' I think it comes from a creative mentality," Green said.
With each round of hand-me-downs, jeans and overalls arrived at Green's sewing station. She examined each pair's holes and frays and designed a custom patch.
"It was my first engineering feat," she said.
Sewing repairs led Green to custom furniture refurbishing, and in college, she studied the musical side of Making. Today, she is an instrumental band teacher turned librarian and instructional technology consultant at Ames Community Schools. And now, she has a newfound title for a lifelong mindset: Maker.
For Green, STEM learning is all about encouraging students to see ordinary objects in new, innovative ways.
Take Oral-B toothbrushes, for instance. At a recent Ames Maker Tech Camp, students transformed toothbrushes into whirring robots.
"They took Oral-B toothbrushes and made their own brush-bots. Then, some asked, 'Oh, Mom, when you're done with your toothbrush, can I have it?' It's that kind of project that makes them realize they don't have to go and buy toys. They can make their own," Green said.
Whether her students are asking Mom to borrow her toothbrush, or how to upcycle a beloved toy into a DIY lamp, Green is happy. Inspiring inquisitive, tech-minded Makers is her goal. 
"They realize technology is all around them, how sensors are used to open doors when you walk in or wash your hands, for example," Green said. "Then they start to think, 'Oh, what if I could Make this?' That's my favorite thing."
Green invites students to explore Making through fun, DIY toys, but she's quick to connect every hands-on activity with real-world STEM applications.
Take 3-D printing. Green hopes to give her students the opportunity to explore its practical potential through design and computer-aided drafting activities.
"I'm hoping to incorporate problem-solving challenges into students' thinking about what 3-D printing is and how to use it to its full potential rather than as a cool toy," she said.
The same goes for educators. As she incorporates Making as an integral part of the entire learning experience, Green hopes to illustrate to educators that it's not just about cool, high-tech toys. It's about equipping the next generation of STEM professionals with the creative, resourceful Maker mindset.
"My challenge for the coming year is to learn to make it something that isn't an extra or an add-on," Green said. "Making is part of what we do."