STEM in DSM: Collaborative program guides students from college to career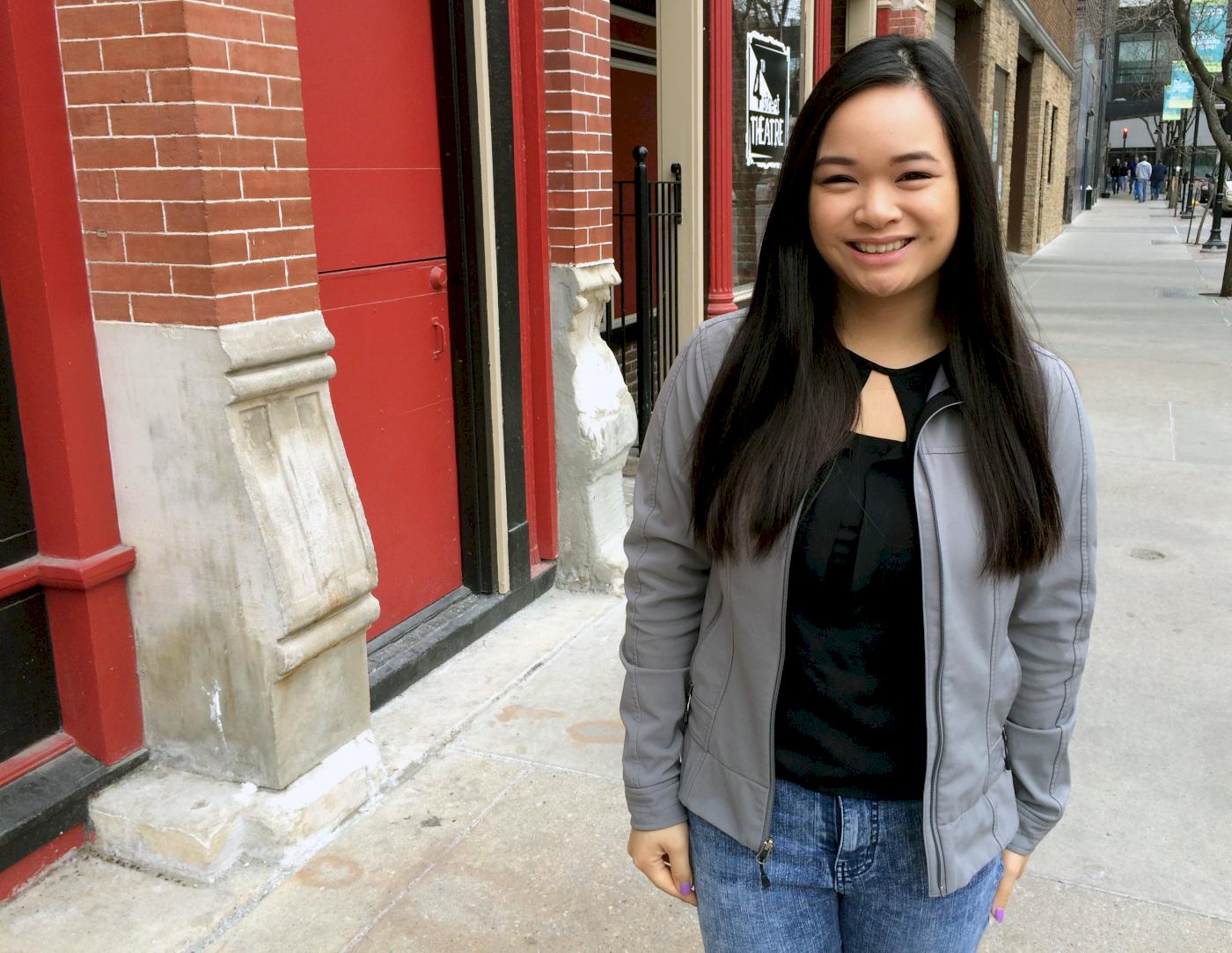 When Drake University sophomore Southenary Macvilay was a student at Lincoln High School in Des Moines, she developed an interest in math careers but didn't know where to start exploring her options. Teachers encouraged Macvilay to pursue a college career, but it wasn't until she arrived at Drake that she realized her passion for accounting.
"When I was in high school, I wasn't even thinking, 'What am I going to do after high school? I don't know. Work?' Macvilay said. "I didn't think college was a big deal until many of my teachers started talking to me about my plans after graduation. They saw a lot of potential in me, and they started saying, 'You can do this. You can do this. You can do this.'"
Today, Macvilay strives to instill that same sense of belief in students at Des Moines Roosevelt High School as a mentor in the new STEM Explorers program.
Three major institutions unite in pilot initiative
The cutting-edge partnership among three premier Des Moines institutions is paving the way for a new kind of student bond. Building relationships is at the core of STEM Explorers, which creates a college-to-career pathway for Des Moines high school students.
Drake students who are in high-level math majors mentor Des Moines high school students who demonstrate talent and interest in science, technology, engineering and math. The high school students will later be considered for admission to Drake.
While exploring a variety of math careers at Drake, students will receive priority consideration for paid internships at Principal Financial Group. The program culminates in priority consideration for full-time positions at The Principal after graduation from Drake.
STEM Explorers helps students navigate college-to-career path
Every other week, Macvilay and a team of STEM Explorers mentors visit Roosevelt, where they introduce students to opportunities available at Drake and encourage them to join the Bulldog family.
"We're all there for the same reason, to tell them, 'College is a big deal, and you should go. You are skilled and you can do it,'" Macvilay said. "That's the most important thing, to get them there."
Macvilay acknowledges that the path to college, much like building a mentor relationship, is a process. That's why the STEM Explorers program is designed to support students long-term, providing guidance from high school to college all the way to the professional world.
Continued support is top priority for program mentors
A lasting bond means a greater chance high school students will complete the one-of-a-kind program.
"Over the course of two, three or four years, I think the stronger the relationship, the more goal-driven students will be and the more willing they'll be to accomplish those goals," Macvilay said.
The program is in its pilot year, but Macvilay said she's already optimistic about its role as a catalyst for STEM growth in the Des Moines metro.
"I'm so excited to be in this program, honestly. I feel like this program has a lot of potential, especially for the growing city of Des Moines," Macvilay said. "The goal of this program was to get students to go to Drake and to end up working in the city of Des Moines, to help it grow and keep it stable. Beyond that, it'll connect people and build a bond that's not typical."