SCI's energy, special events motivate volunteer turned staff member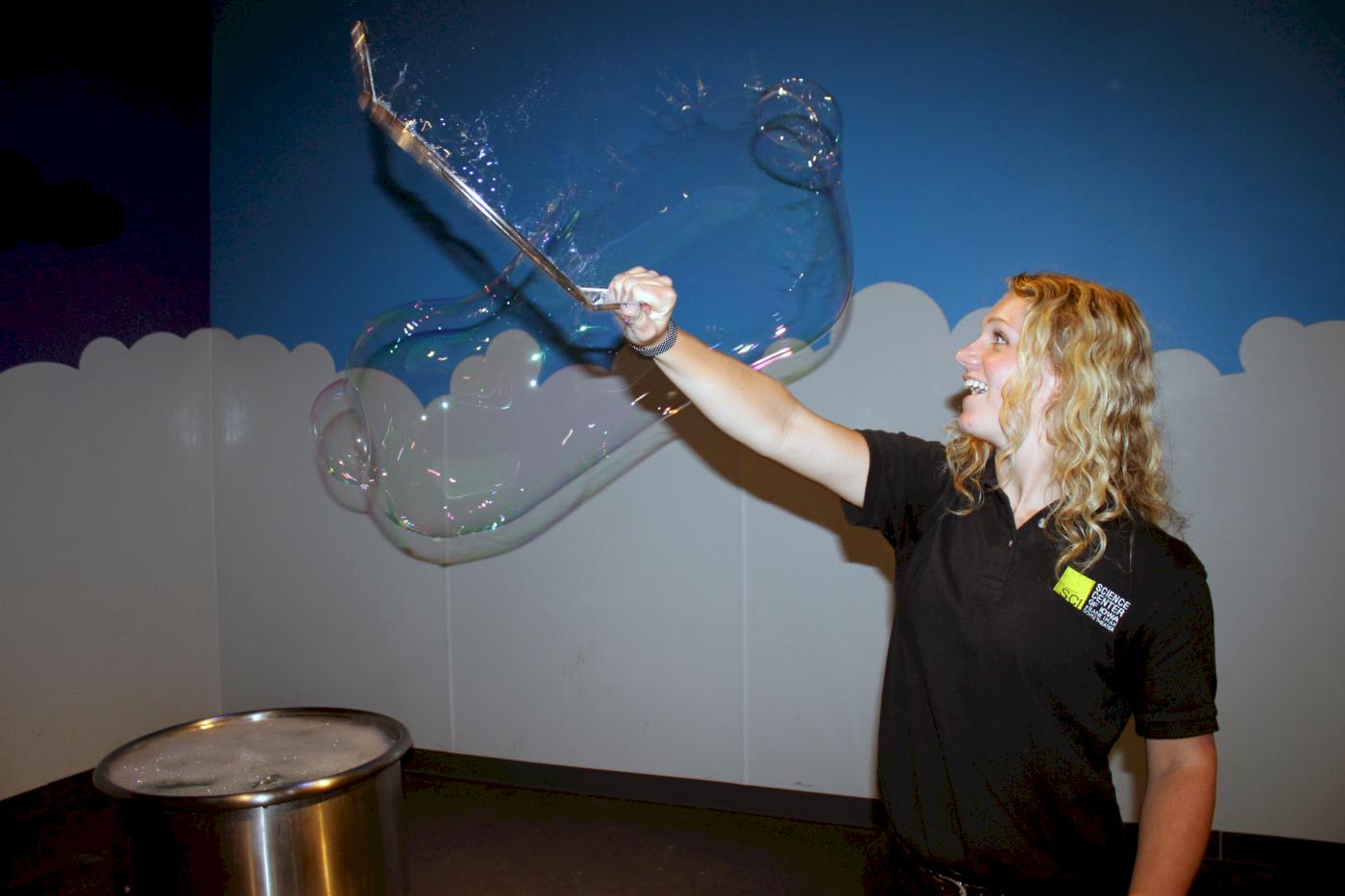 Playing-card tower expert: That was Taylor Kooker's first title at the Science Center of Iowa. She encouraged participants to ask questions as they designed whimsical playing-card forts on her first day as a volunteer at the Des Moines Mini Maker Faire in September 2014.
"My favorite part was when I helped kids build cool, tall forts out of cards," Kooker said. "It was fun to see what they created."
Today, Kooker has a new title: sales associate. After volunteering at the Des Moines Mini Maker Faire and other special events, Kooker joined the SCI Box Office staff, a position she has held since June.
She initially got involved with SCI's Volunteer Program to earn hours for her silver cord at Carlisle High School, where she graduated in May. One behind-the-scenes role led to another, giving Kooker, 17, a new perspective on all things SCI.
"When I volunteered here, I interacted with the kids in the exhibits," Kooker said. "Now, I run group orientations, so it's fun to see big groups of kids come in and help start their visit the right way."
Whether she's building the ultimate playing-card fortress or welcoming a group, Kooker said SCI's high-energy work environment and community-focused events keep her coming back.
"Everyone is so friendly. It's a cool place to work," she said. "I think SCI's events contribute a lot to the Des Moines metro."