SCI Volunteer Spotlight: Get involved as a community group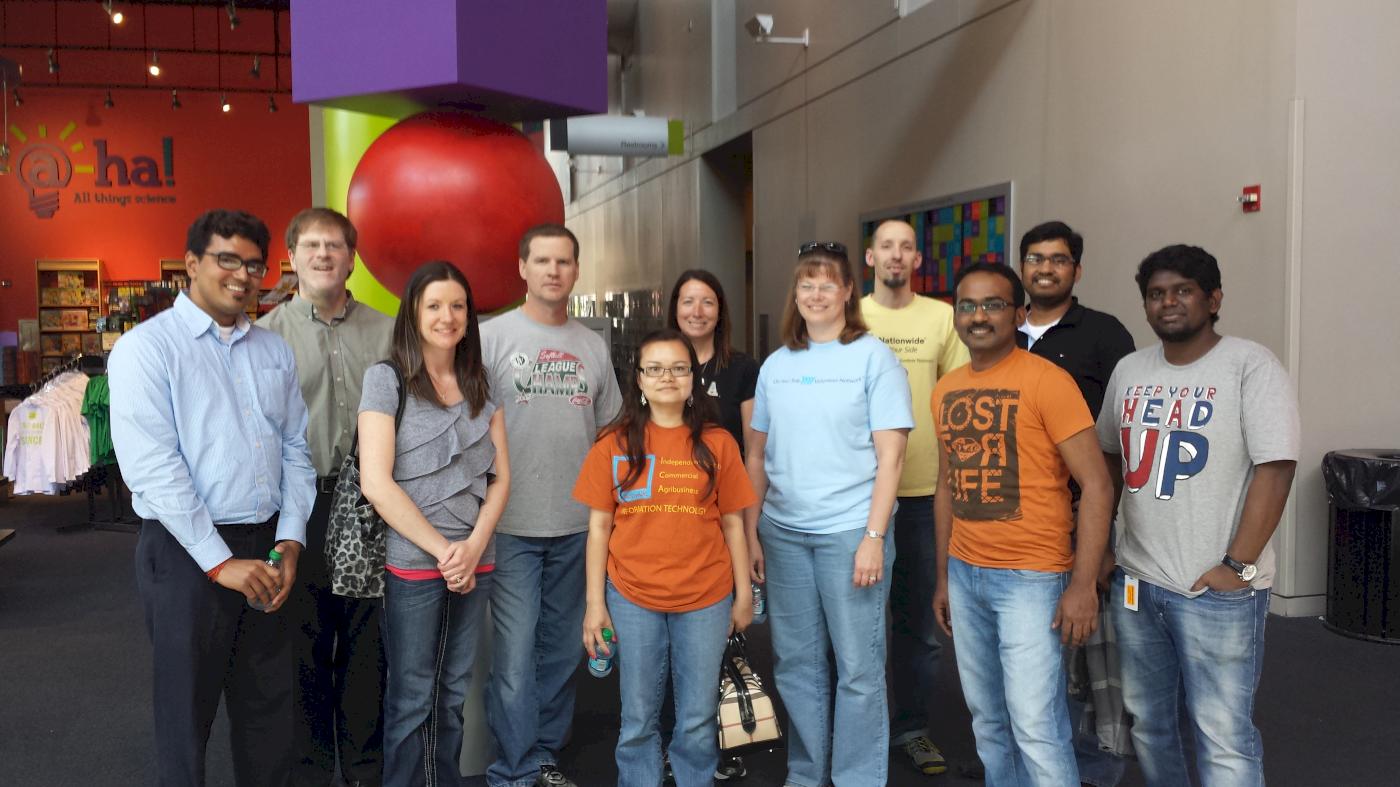 For SCI's group volunteers, ULTIMATE Spring Break wasn't about the ULTIMATE Dig Pit, ULTIMATE IMAX or Ultimate Dinosaurs — it was about the ultimate combination of teamwork and community service.
Throughout the year, companies, organizations and educational institutions from across the Des Moines metro volunteer their time at SCI, boosting employee camaraderie and presence in the community. In the past year alone, groups from Principal Financial Group, Nationwide, Wells Fargo, Wellmark Blue Cross Blue Shield, Happy Medium and more have engaged SCI participants in an out-of-the-ordinary team experience.
"It helps build teams and helps us work together and bond as a company," said Ann Kindwall, a business analyst at ITA Group in West Des Moines. "And we get to help the community at the same time."
Volunteer time is built into staff schedules at ITA, providing opportunities for service during the workday. During SCI's ULTIMATE Spring Break in March, ITA team members helped future paleontologists excavate bones with real tools at the ULTIMATE Dig Pit.
"It's our culture at ITA to volunteer and serve the community, so that's really cool," said Jarod Trecker, an ITA quality assurance analyst.
For Wells Fargo employees, spring cleaning took on a whole new dimension at SCI's ULTIMATE Spring Break, as a group of volunteers from the company washed windows and beautified the playground at the SCI Preschool.
"I think the biggest thing is that our community knows we're out here and willing to help," said Matt Miller, Wells Fargo loan administration manager. "It's a really, really positive experience here."