SCI Volunteer Spotlight: Get to know Dana Kirkegaard
Thursday February 26, 2015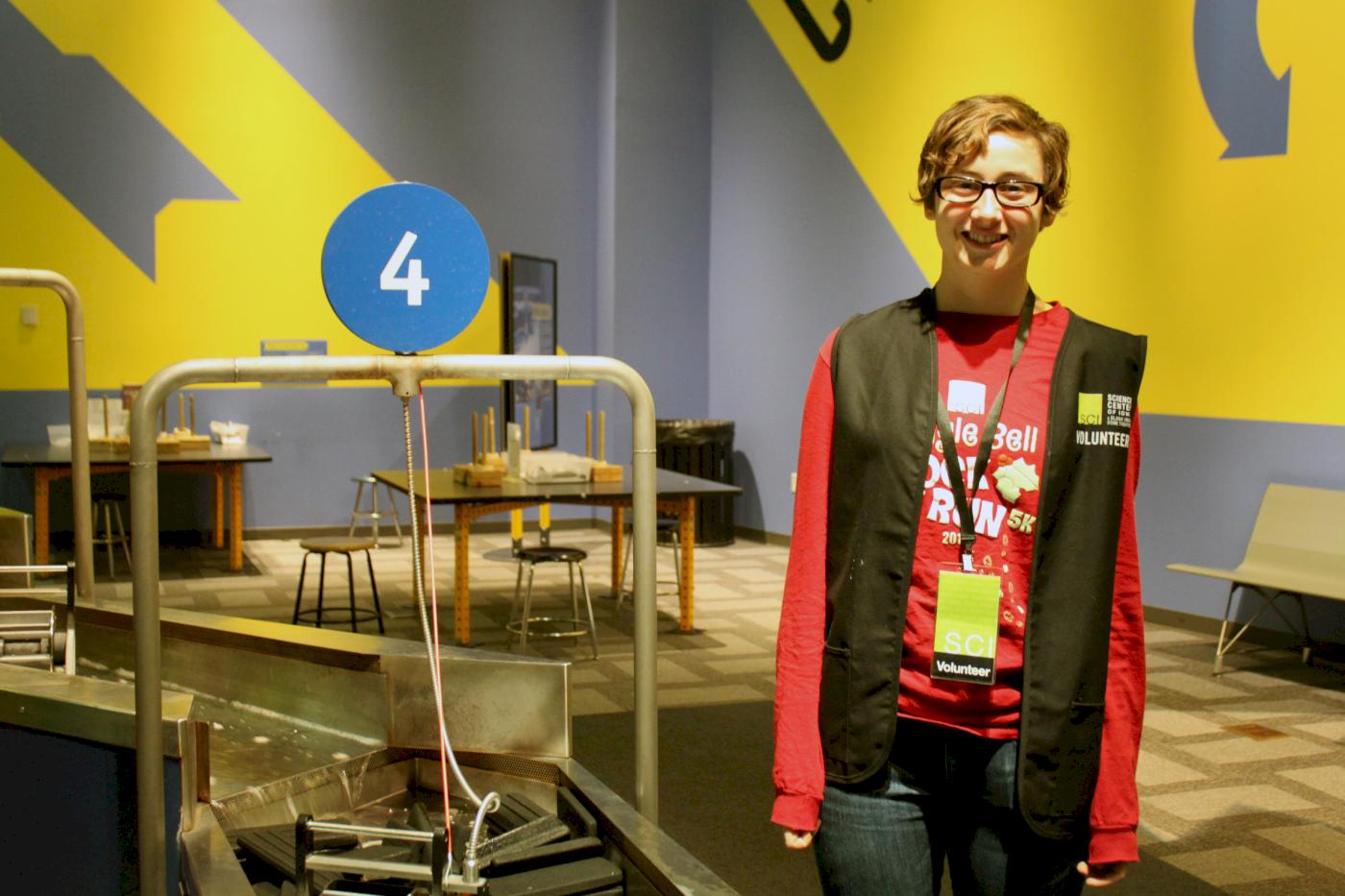 There's a key component in every scientific discovery, and you won't find it in a beaker, a graduated cylinder or even in the lab. It's interpersonal communication, the key element for SCI volunteer Dana Kirkegaard.
For the 17-year-old aspiring chemistry major, interactions with participants and scientific concepts complete the SCI volunteer experience.
"Interacting with people is a good skill to have. If you make a discovery but can't communicate it, what does that really mean?" Kirkegaard said.
The variety of interpersonal opportunities at SCI motivates Kirkegaard to maintain a busy volunteer schedule. From regular weekend hours to special events including Blue Ribbon Bacon Festival Jr. and Des Moines Mini Maker Faire, she meets a wide array of participants with diverse interests.
"You can tell participants here are really involved and take things away from what they learn at the Science Center of Iowa," she said.
Though SCI is a popular destination for children, Kirkegaard said her volunteer work provides valuable opportunities to interact with adults. Whether she's answering young participants' questions in her favorite experience platform, When Things Get Moving, or meeting staff, Kirkegaard said SCI's volunteer opportunities give her a new outlook.
"As a high school student, I haven't had a lot of opportunities to work with adults. It's a great experience," she said. "You get to work with different people. It gives you a different perspective."