SCI Volunteer Spotlight: Get to know the French family
Wednesday January 28, 2015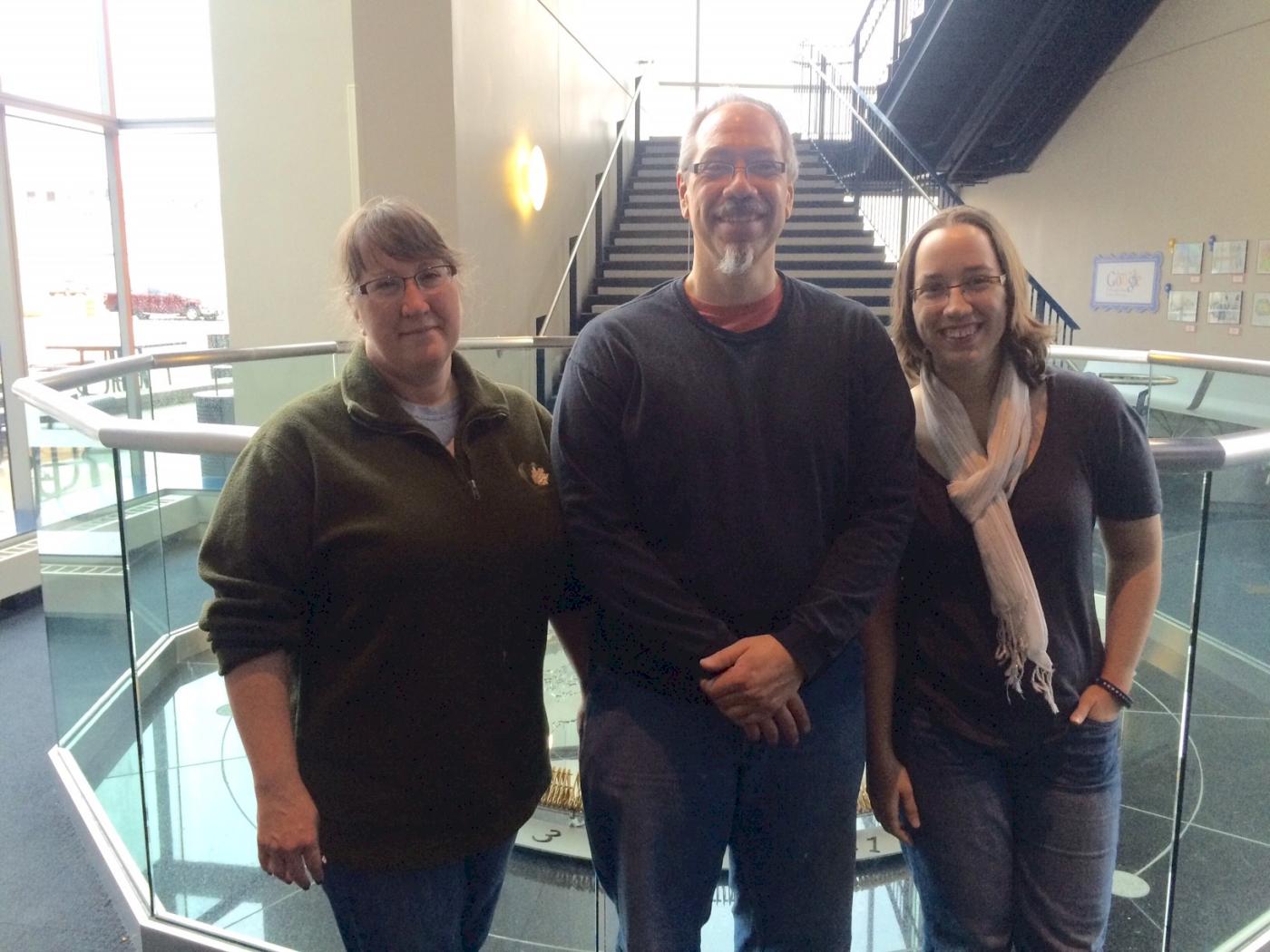 Whether they're handing water to thirsty runners at the Jingle Bell Rock n' Run or welcoming vendors to the Blue Ribbon Bacon Festival Jr. at SCI, John, Lori and Larissa French build relationships with visitors and volunteers while strengthening their own family bond.
Larissa and her parents are longtime SCI Members and started volunteering as a family in December 2014. Immediately, they noticed a distinct camaraderie among SCI volunteers, led by Volunteer Manager Chris Juhl.
"The main person we've interacted with is Chris Juhl, and I think he's so enthusiastic and he's so happy to have us here, as well as to be a part of the events, and I think that's really infectious," Larissa said. "Even though this is only our second time, he instantly recognized us when we came in and was glad to see us. There's a real community among the volunteers here."
The Frenches enjoy regular visits beyond their volunteer hours. John said he stops by after work, sometimes to see other visitors experience SCI and sometimes to try the activities himself.
"I'll come down after work and walk around the other events you have," John said. "Those are fun, and I like to see people enjoying them. I like to play with the water at the Power Up station in the Toying with Science exhibit."
From volunteer hours to spontaneous visits, the Frenches enjoy seeing participants engaged in science learning at SCI.
"It's fun to watch the kids learning and exploring and discovering," Lori said.