The pain of mental illness is often invisible. Let's make sure the answers are not.
Mental Health: Mind Matters aims to build greater understanding of the importance of mental health and create a safe space for meaningful conversations about mental illness. Hands-on exhibit experiences bring you closer to facts, feelings and issues surrounding this significant topic.
Special Exhibition: February 5 - April 28, 2019
Presented locally by HealthPartners UnityPoint Health.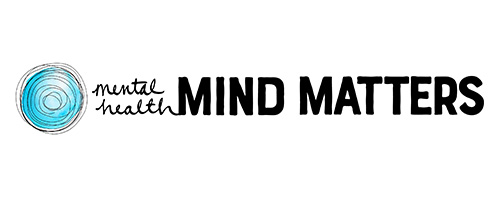 In Mental Health: Mind Matters, visitors will:
Peek into toy theater sets and listen to audio recordings that depict what life was like for people with mental illness in different places around the world and at different points in time.
Explore the symptoms, causes and treatments of common mental illnesses like anxiety disorders, depression, post-traumatic stress disorder, eating disorders, bipolar disorder and more.
Test their mental health knowledge and discover that mental illness are similar to other illnesses in many ways.
Don noise-distorting headphones to experience the difficulties some people with symptoms of psychosis experience if they're unable to filter out some of the sounds that surround them.
Enter the living room of a man with depression and hear his inner dialog, along with the perspectives of his close family members.
Play an emotion-recognition game that invites them to act out an emotion using only facial expressions. They'll discover that it's a challenging task, and it's even more challenging for other visitors to interpret.
Discover how artistic activities like painting, dancing and writing can help us identify and express our emotions and strengthen our mental health.
Join other visitors in Are You Afraid?, an immersive, full body game that puts them in a dark forest to confront scary creatures, using only their eyes as indicators. When approached, the eyes disappear and familiar forest animals are revealed. Participants try to survive the night in the forest, converting their fears into less threatening forces and demonstrating that, while facing our fears is difficult, the skills it requires can be practiced and honed.
Write down their worries and fears, then run them through the Worry Shredder. They'll see that worries are normal and can be managed in many different ways.
Visiting Information
Mental Health: Mind Matters will be open daily at the Science Center of Iowa from February 5, 2019, through April 28, 2019.
The exhibit will be included with regular SCI admission ($13 for adults, $9 for seniors and $9 for children 2-12). Discounted admission is available for groups of 10 or more.
Mind Matters Evening Hours
Mental Health: Mind Matters will be open to the public from 5:00-8:00 pm on Wednesday, April 17, and Wednesday, April 24. Admission for extended hours will be just $5 per person.
Please Note: Only the Mind Matters exhibit will be open during extended hours.
SCI also will have packaged experiences available for groups or organizations seeking to have deeper dialogue on the topic of mental health. View package options
Community Events
To support the exhibit, the Science Center of Iowa, in partnership with Capital Crossroads, will host a series of events to continue the dialogue around mental illness, provide a better understanding of mental health within our community and create a path for continued conversation to address the needs.
Call for Volunteers
The Science Center of Iowa is seeking mental health professionals with experience and expertise in the mental health field to volunteer in the Mental Health: Mind Matters exhibit. Learn more
Mental Health: Mind Matters was produced by the Science Museum of Minnesota with Heureka, The Finnish Science Centre and their partners, Ciencia Viva and Cite des Sciences & L'industrie.
It is presented locally by HealthPartners UnityPoint Health with additional support from community partner sponsor Polk County Board of Supervisors and exhibition support sponsors Bank of America, Broadlawns, Capital Crossroads, Community Foundation of Greater Des Moines, Delta Dental of Iowa, Greater Des Moines Partnership, MercyOne Des Moines Medical Center, Mid-Iowa Health Foundation, United Way of Central Iowa and UnityPoint Health – Des Moines.