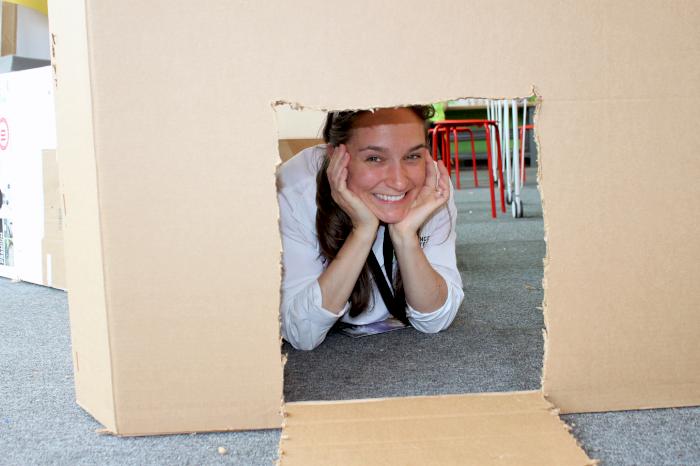 My name is Ellie Willhoit. I studied anthropology and environmental studies at Iowa State University. I found out about the Maker Education Initiative through volunteering for the Central Iowa STEM Hub, and it sparked my interest because I love to learn. I think one of the best ways to learn is through Making!
I love all things outdoors. I enjoy kayaking, biking and running and am super excited about some of the nature- and conservation-based weekly themes, like Reduce, Reuse, UPCYCLE and Natural Wonders. I also enjoy crafting and have experimented with knitting, sewing and stitching. Recently, I built a raised garden bed for growing vegetables. I also enjoy tying flies for fly-fishing, knitting scarves and making stuffed animals for my nephews. I'm looking forward to exploring the world of circuitry and electronics. 
I hope to inspire Science Center of Iowa visitors to explore STEM through Making, and approach unfamiliar topics with an open mind. If you're not sure how something works, let's take it apart and put it back together. If you've never built a fort before, let's explore how to make it sturdy. Come find me in the Makers Studio!