Wednesday October 31 2018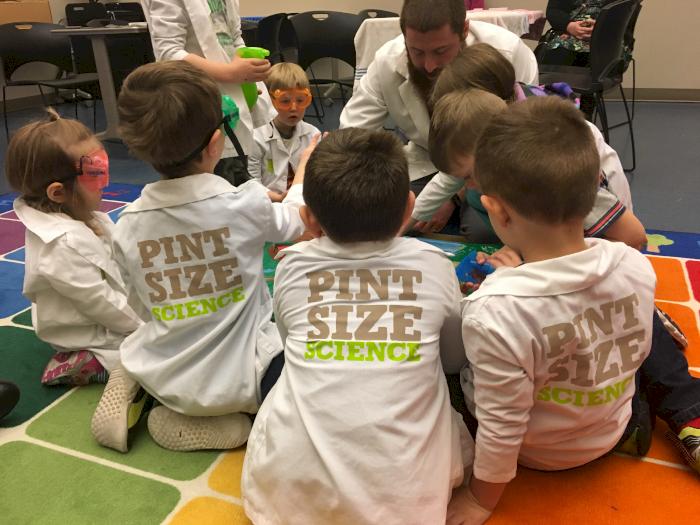 Our littles today are tomorrow's inventors and problem solvers. So how can we, as parents, help our young explorers get off to a great start?
It starts with our own mindset! Research shows that adult caregivers are critical in the education trajectory of their young children. Our attitudes and values directly influence our children more than anything else in their schooling years. But where to start?
Early childhood programs developed by the Science Center of Iowa (SCI) empower caregivers to gain confidence in science content, overcome misconceptions and provide easy ways to incorporate these concepts into their daily lives. Programs are designed using best practices in early childhood education and focus around STEM concepts – or science, technology, engineering and math.
They have a few great programs that will spark your kiddo's curiosity – and maybe even teach parents a thing or two as well!
Pint Size Science and Toddler Edition Classes
Offered two days each month during the school year, these classroom experiences introduce young explorers to science concepts through fun, hands-on activities they can share with a parent or caregiver. Pint Size Science is designed for children ages 3 to 5, and Toddler Edition classes are for littles ages 20 months to 3 years. Register early – because classes fill quickly!
Summer and Winter Camps
Science camps help children form friendships and develop a love for science early on. The SCI Preschool operates Summer and Winter Camps as well as full-day summer classes to encourage children to explore how and why things happen and discover the answers through experimentation. Winter Camps are scheduled for December 27-28 and January 2-4 this year.
Family STEM Institute
The newest of SCI's early childhood programs, Family STEM Institute provides families with tools and tips to incorporate educational learning into their daily lives. Evening workshops are open to families with children ages 0 to 8. This year's Family STEM Institute workshops are on December 4 (Classifying Creatures), February 28 (Exploring Engineering) and April 16 (Bits and Bots). Pre-registration is required.
To learn more about the Science Center of Iowa's early childhood programs, visit www.sciowa.org/earlychildhood