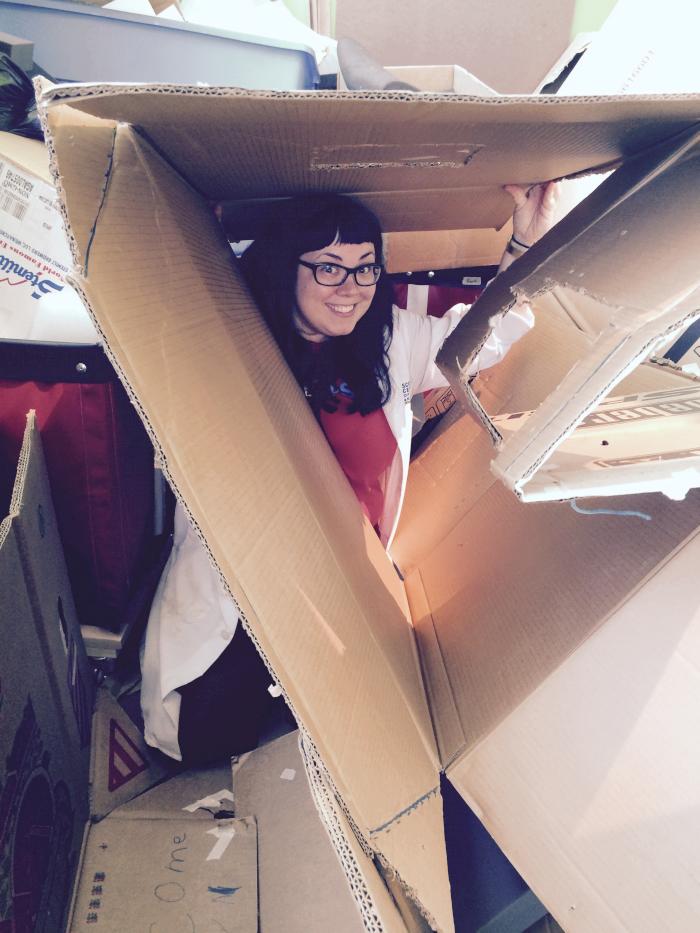 Hi, I'm Bridgett! One of the biggest influences in my life as a Maker was growing up on a parade route in Adel, Iowa, and the transformative magic that happened on the floats with candy, color and confetti! I spent summers barefoot playing in creeks and riverbeds with my labs, Otis and Buddy. Here, I filled my pockets with shells, rocks and artifacts, looking up curiosities in the World Book Encyclopedia. My family encouraged my creative curiosity by providing endless arts-and-crafts supplies, often secondhand from thrift stores and instilling the idea that the box the new item came in is often more fun than the new item itself!
I took my interest for the natural world and my love for creating things on to study at Grand View University in Des Moines, Iowa. Here, I continued to care and expand my family of pets, adopting toads, guinea pigs and Lolli the Boston terrier, and transformed my dorm room into a tinkering studio covered in solder, screen-printing emulsion, vintage fabric and puff paint. I developed a strong body of work in fort making, circuit bending and printmaking and furthered my experience with animal rescue and advocacy volunteering with local animal shelters.
While wrestling with a major for my bachelor's degree, I decided, "I just like to make things!" I graduated from the University of Kansas with a bachelor's of fine arts in printmaking and environmental science. One of my favorite things about Making is the empowering ability to take ownership of a process and the potential to educate yourself and create anything you can dream of. I am excited to continue Making, working with animals and spreading my excitement for the world around me to everyone I meet at the Science Center of Iowa!