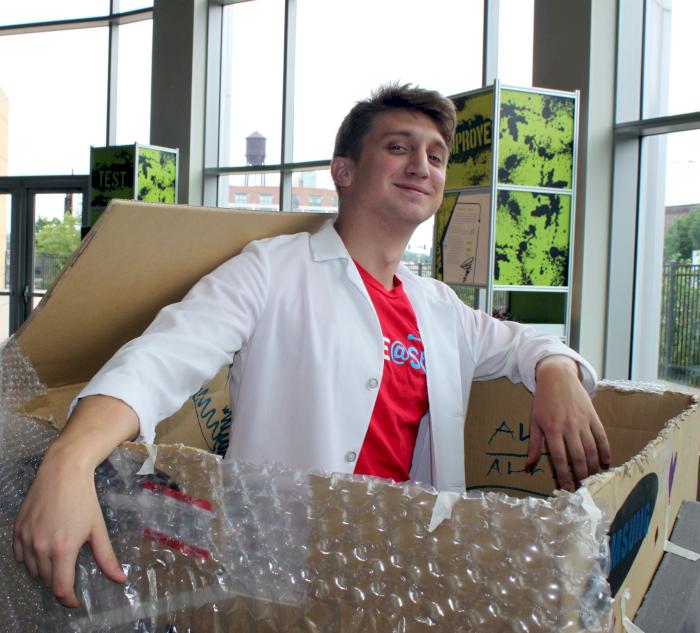 I moved from St. Louis to Des Moines in 2009 to study environmental science and policy and music at Drake University. Since graduating in 2013, I have worked in various laboratory settings and continue writing and performing music.
Thanks to my academic background in science, sustainability and music, I'm excited for this summer's Make@SCI themes, especially Reuse, Reduce, UPCYCLE and Noise Garden. The Make Movement's emphasis on reusables resonated with my passion for sustainability.
I hope to help visitors develop the Maker mindset—using ordinary objects to make extraordinary things. You're not just a consumer but an ever-adapting DIY producer. Your creativity is the only limiting factor in what you're capable of "Making." And the more time you spend Making, the more you'll be able to apply what you've learned to your next creations, as well as everyday life. Being a Maker means using whatever skills you have to help solve nearly any problem in a hands-on, learn-as-you-go way!